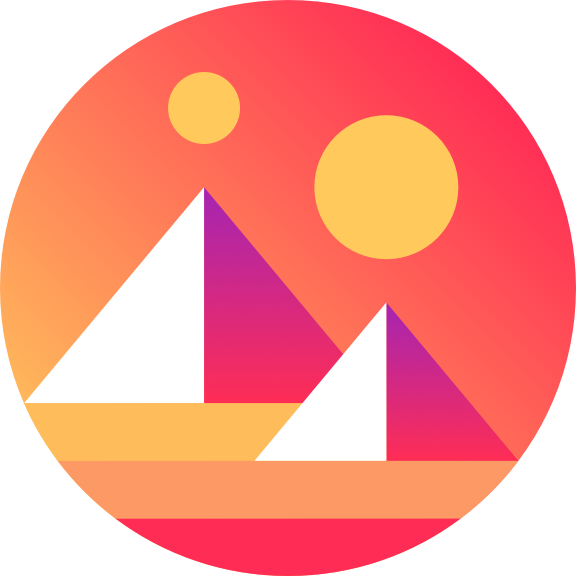 Dec
20, 2021

Project Updates
Guest Post: DAO Committee Report #0013
A review of the proposals and polls passed in the DAO from December 1 through December 16
In the two weeks since the last DAO Committee report, two points of interest (POI) have been added to the Decentraland map, one tier two grant proposal was approved, and 10 community polls have passed.
On December 11, the DAO held its second town hall. During the event the community discussed a number of key issues, including price reduction and voting power associated with names, voting power for Layer 1 wearables, concerns surrounding the administration and ownership of District X, and amongst other issues, a new three-tiered proposal process to increase the efficacy of our governance process.
At this time there is no consensus on how to resolve many of these issues, however, community members generally agreed that more deliberation and debate was necessary before determining how to proceed. Over the coming weeks, the DAO Facilitator will organize working groups to discuss impacts and implementation pathways surrounding the issue of names and VP for L1 wearables. New proposals will be submitted for community consideration once the three-tiered voting process has come into effect.
Once implemented, the new voting procedures should improve our community's capacity to resolve complicated governance issues that currently do not have distinct binding vote categories. The process will include three phases: 1) an initial community poll to gauge community perceptions; 2) a draft proposal to deepen debate and discuss impacts and implementation pathways; and 3) a binding governance proposal. Each stage will have progressively increasing submission and passage thresholds and a proposal format to ensure all proposals that reach the binding governance stage contain well-thought out impact assessments and implementation pathways. The proposal to implement this voting process is currently ongoing.
Finally, over the coming weeks the DAO will be rolling out its dedicated Discord server. We will open channels in the server as they become relevant in order to facilitate, and to an extent mirror, our governance process. This will begin with a channel for discussion of grants in general and a specific channel for each specific grant that is approved for funding by the DAO.
Points of Interest
Two points of interest have been added to Decentraland's map since the last report.
96,-4: Chibi Nation
Yes 100% 951,933 VP (45 votes)
No 0% 0 VP (0 votes)
-48,103: CollecOnline
Yes 99% 887,517 VP (70 votes)
No 1% 6,275 VP (3 votes)
Name bans
Two names have been banned since the previous report. To see the recently banned names, visit governance.decentraland.org and filter proposals by "Name Ban".
Catalyst Nodes
No Catalyst nodes have been added since the last report.
Grant requests
Since December 1, one grant has been approved and the vesting contract will be established within 7-10 days. A tier 6 Grant failed to meet the 6M vote threshold.
Yes 99% 2,819,640 VP (71 votes)
No 1% 10 VP (1 vote)
Polls
Add channels 98% 106,054 VP (25 votes)
Don't add channels 1% 2,000 VP (1 vote)
Invalid question/options 1% 1 VP (1 vote)
The DAO has voted to add discord channels for each grant in the Decentraland Discord server. This feature will be designed into the governance app backlog, and implemented over the coming month(s). During this period the DAO will be opening a dedicated Discord server for DAO organization and operations. Channels for specific grants will be opened on this server.
Yes 67% 788,037 VP (97 votes)
No 33% 392,736 VP (2 votes)
The DAO has expressed its desire for a feature to enable larger name display plates for minted names, to make these avatars more easily recognizable. The DAO Committee has communicated this request to the Decentraland Foundation.
Yes 67% 788,037 VP (97 votes)
No 33% 392,736 VP (2 votes)
Invalid question/options 0% 0 VP (0 votes)
The DAO has voted to refund the publication cost difference to wearable creators for wearables submitted after the passing of the recent wearable publication fee price adjustment proposal, and before the adjustment was implemented. This will impact wearables published between the dates of November 7th, 2021 – when the proposal passed – and when the decision was implemented on November 26, 2021. This will affect 400 MANA refunds for approximately 34 different collections, comprising 141 items. This refund will be calculated and returned to addresses that minted each impacted collection over the coming weeks.
Complete ownership of Land to Contributors 67% 1,026,084 VP (38 votes)
Royalty system for Original Contributors 1% 1 VP (6 votes)
Invalid question/options 32% 497,831 VP (8 votes)
Members of the DAO have voted to return "complete ownership of Land to Contributors of District X," formerly known as "Red Light District." Enacting this proposal would require modification of LAND's core smart contract, which is beyond the scope of this poll. The DAO thus has no pathway to implement this proposal.
For 83% 9,188,924 VP (46 votes)
Against 17% 1,907,835 VP (19 votes)
The DAO has voted to convert 1/8th of the treasury's MANA to stablecoin, in order to diversify and stabilize the treasury. The DAO Committee will authorize a transaction to convert 4,357,187 MANA to equal proportions of USDT, USDC and DAI.
I approve of this upgrade! 79% 1,455,907 VP (27 votes)
Keep it as it is. 21% 392,953 VP (6 votes)
Members of the DAO have voted to implement a percentage based VP system. At this time, technical implementation pathways and impacts of this proposal are not known and additional research and discussion is necessary. This proposal should be resubmitted following restructuring of the DAO proposal process.
Yes 99% 83,276 VP (22 votes)
No 1% 1 VP (1 vote)
Members of the DAO have voted to "expose root node for more unique wearable designs" in order to facilitate more innovative and unique wearable designs. This feature request has been communicated to the Decentraland Foundation Unity Team.
Extend the Marketplace 100% 1,537,068 VP (63 votes)
Keep it the way it is 0% 0 VP (2 votes)
The DAO has voted to expand the Decentraland Marketplace to include functions for arranging Land rental agreements. This feature request has been communicated to the Decentraland Foundation World Team.
Yes, Need Purchase option 52% 427,495 VP (15 votes)
No, Keep it view only 45% 387,214 VP (2 votes)
Members of the DAO have voted to enable purchase of scenes from the Scene Pool. Creators of these scenes have not consented to sale of their builds, and Decentraland does not have the IP rights of these scenes.
25 MANA 50% 1,287,091 VP (43 votes)
50 MANA 1% 5,488 VP (6 votes)
100 MANA 48% 1,209,512 VP (81 votes)
Over the past two weeks, there have been several proposals surrounding the issue of name prices and associated voting power. Debates predominantly surround lowering the price of a name from 100 to 25 MANA, and what impact this should have on VP and in regard to early investors in names. It is clear that this is an important issue to the community, however, there is no consensus on pathways forward at this time. During the recent Town Hall, community members generally agreed, however, that further discussion was necessary and that this issue should be re approached within the framework of the restructured 3-stage proposal process (should that proposal be approved).
Active Proposals
Points of Interest
Add the location -52,140 to the Points of Interest
Add the location 59,132 to the Points of Interest
Add the location -134,-43 to the Points of Interest
Add the location 150,49 to the Points of Interest
Add the location -68,128 to the Points of Interest
Add the location 4,-110 to the Points of Interest
Add the location -55,-129 to the Points of Interest
Add the location 88,77 to the Points of Interest